Go Karts, Mini Dwarfs, QRC Sprints and 1/4 Midgets Sunday March 30th
bakersfield
Gokarts, Mini Dwarfs, QRC Outlaw Sprints & .25 Midgets 
Sunday March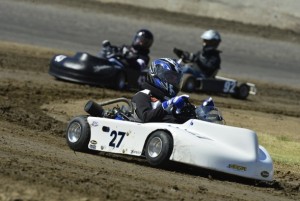 30th
All types of karts welcome. If it is safe, you wont get turned away. Gokarts, QRC Outlaw Sprints, .25 Midgets, Mini Dwarfs, etc.
Pit gate opens @10am
Drivers meeting @11am
Racing to follow
Pit parking will be on the track again
Kart & Driver $35
Pit passes $5
Everyone will get 46 laps
6 lap hot laps
2- 10 lap heat races
20 lap main event
We we will have plaques for the top 3 in each of the kid classes.
Rules:
Full length rear bumper
Chain & Clutch guard
Exhaust wrap
Muffler
Long sleeves
Pants
Helmet
Gloves
Shoes
For more info:
Chris Kearns
805-714-8538