Three generations of Bartels to race Late Models at Speedway
bakersfield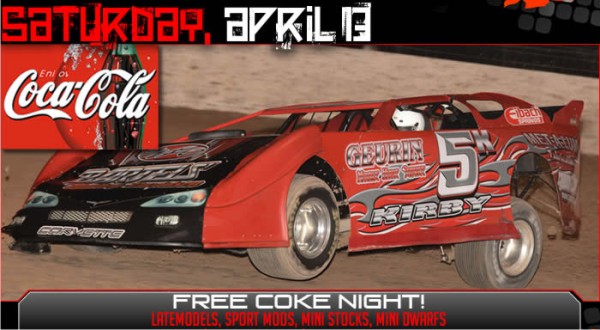 BY MIKE GRIFFITH Californian staff writer mgriffith@bakersfield.com
The fastest full-bodied cars on dirt — Late Model stock cars — compete for the first time this season Saturday night at Bakersfield Speedway.  Among those expected to race are three generations of the Bartels family from Southern California — Nick, his dad Ron and Ron's dad, Bill. Nick is coming off a fourth-place finish in Hanford last week.  Other drivers expected include, Hanford winner Steve Drake of San Luis Obispo, Andy Obertello of Hollister and Bakersfield drivers Larry Childress and Robert Sanders.
Also in action will be Sport Mods, Mini Stocks and Mini Dwarfs. John Piker and Darrel Hood have each won Sport Mod races, but Nick Spainhoward and Tina McGowan are tied for the early points lead. McGowan is the only driver to have finished both previous races in the top five.
After two Mini Stock races there is a three-way tie for first between Tina Bell, Doug Shepherd and Darren Sherman. Sherman and Jacob Shepherd each have a win.
Racing starts at 6.